The Ultimate Guide to Buying a Wedding Ring Online
Sep 06, 2023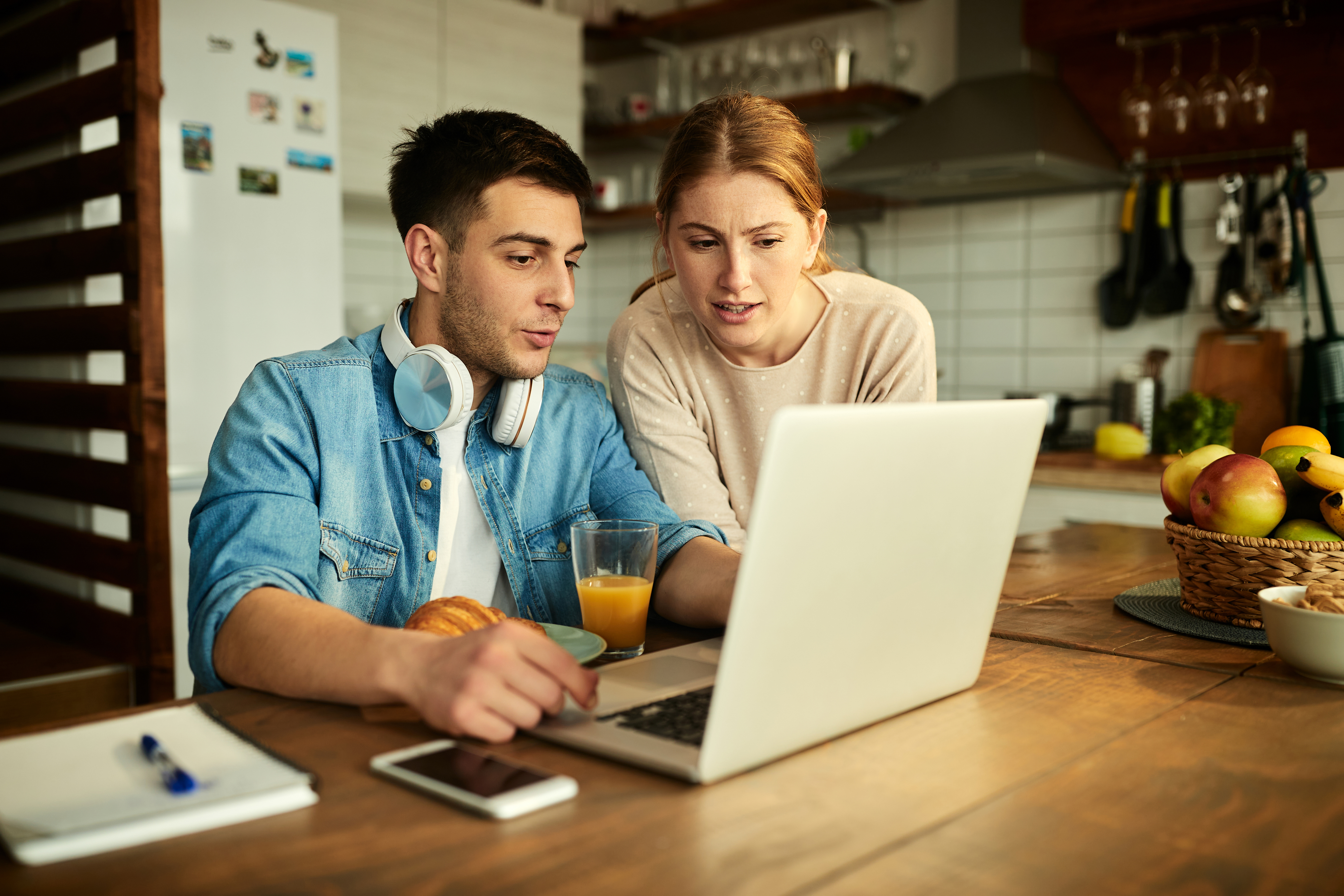 In our digital age, purchasing a wedding ring online has become increasingly popular. It's convenient, often offering a wider selection of styles at more affordable prices, but it can also be intimidating. In this guide, we'll walk you through the entire process, from research to receiving that beautiful ring on your doorstep. With a careful approach, buying a wedding ring online can be a safe, rewarding, and enjoyable experience.


Research the Basics
Before diving into the world of online shopping, familiarize yourself with the basics of wedding rings. Understand different styles, metals, gemstones, and sizes. Different metals have varying levels of durability and maintenance requirements, and the style should be a personal reflection of you and your partner. Begin by exploring different designs and trends. This initial research will give you a good starting point and help you narrow down your preferences.




Find a Reputable Retailer
Read Reviews
Look for retailers with an abundance of positive reviews. Genuine customer feedback provides insight into the quality of the rings and the service of the retailer.
Check Certifications
Make sure the retailer is accredited by recognized jewelry institutions. Accreditation is a sign of a trustworthy retailer who is committed to quality and ethical practices.
Understand the 4 Cs
If you are buying a diamond ring, familiarize yourself with the 4 Cs: Cut, Color, Clarity, and Carat weight. These four factors play a critical role in determining the quality and price of a diamond. A reputable online retailer will provide detailed information on these aspects for each of their diamond products.
Set a Budget
Establish a clear budget for your purchase. Remember that you're not just paying for the ring but potentially also for insurance, resizing, and taxes. Be realistic and remember that a beautiful, meaningful ring is possible at any price point. It's more important to find a ring that you and your partner will love, regardless of the cost.
Get Sized
Our business provides a comprehensive ring size chart that you can access online. This chart is an invaluable tool to help you determine the correct ring size from the comfort of your home. Order a ring sizer online or use our convenient chart to compare your size to standard measurements. It's vital to have an accurate size before making your purchase to avoid any resizing issues down the line.
Browse and Compare
Take your time. Compare different styles, prices, and retailers. Look for clear, high-resolution images and videos of the rings. Read product descriptions carefully and pay attention to the details. This step is where the fun truly begins — imagine the ring on your finger and the reaction of your partner.
Read the Fine Print
Study the retailer's policies on shipping, returns, warranties, and resizing. It is essential to know your options in case the ring doesn't meet your expectations. A transparent and fair return policy is a strong indicator of a reputable retailer.
Secure and Safe Payment
Check for secure payment options such as PayPal or credit cards that offer buyer protection. Before entering your payment information, ensure that the website is secure, typically indicated by a URL that starts with "https."
Wait Patiently and Track Your Order
Once you've made your purchase, keep a copy of the receipt and track your order until it arrives. Most reputable retailers provide tracking options so you can monitor your ring's journey right to your doorstep.
Get It Appraised and Insured
Once the ring arrives, consider having it appraised by a local jeweler. This appraisal can then be used to get your ring insured, protecting your investment in the unfortunate event of loss, theft, or damage.
Conclusion
Buying a wedding ring online doesn't have to be a stressful experience. With careful research and attention to detail, you can find the perfect ring at a great price, all from the comfort of your home. Make sure to take full advantage of resources like our ring size chart to simplify the process even further.